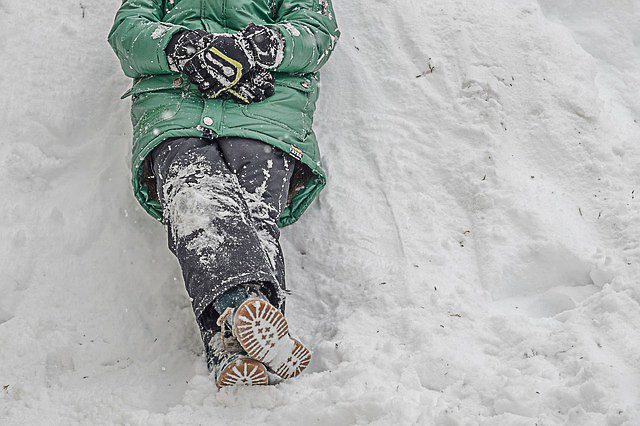 Image by Michael Schwarzenberger from Pixabay
Well to start 2022 as a patient is pretty humbling. And I'm not a very patient patient either. I mean, I don't get sick. No, really I don't. If I have said it once, I have said it a thousand times, "I don't get sick!" And then… I did! Luckily, during my convalesce I came upon this quote.   
"The longer you are a doctor, the less you remember what it is like to be a patient."  James Clear
And I think it has been good for me. To be a patient, that is.
Let me explain.
During the Christmas break, while skiing with some pals, I got too close to the edge and injured my foot. I got into a tight spot, and it took me 15 minutes to inch up about 6 feet. In doing so, sidestepping up, I did something to my foot. When I got to the bottom of the hill, I did myself a favor and stopped for the day. And then promptly went snowshoeing. By nightfall I could hardly put my foot on the ground without peeing my pants. That sucker hurt. Fortunately for me, I have a colleague in McCall (Guy Jeppe, DC if you need help in McCall, ID) that specializes in feet. I limped into his office the next day and humbly explained what had happened and he put me back together as best as he could. But inexplicably, the same night that my foot was killing me, I started getting body aches. From head to toe and on my back side. I chalked it up to overdoing it all day. You know, playing too hard. But the body aches persisted past the foot pain. We came back home from McCall after a few days of loafing, thinking I had the flu or a cold, only to find out it was the Rona. I don't know what variety, but I know I had a pretty debilitating headache and the body aches and a fever and a rash! Not bad for a boy that never gets sick!! So I laid around and slept and whined and held my temples and sweated and itched and let my also sick wife and daughter take care of me. Men are pretty big babies when we go down. To top it off, I had a flat tire in my driveway. Took me all afternoon and a few swear words to get it changed.   
Did I mention I don't get sick?  
After a week, the fever broke, the headache went away, I finally felt alert enough and so I went back to work. My mental clarity kept improving as the week went along. Until Saturday night. I mean the very next Saturday night, one of my premolars cracked. I didn't know what had happened at the time but I knew for sure that my face hurt and I could barely chew. So I put clove oil on it and waited for Monday. On Monday I got an appointment with the dentist and he said yep, cracked, infected, maybe we can save it, need a root canal, and a new crown, here are some antibiotics, see you Wednesday, and oh yeah bring your credit card! 
Are you kidding me? 
On that Wednesday, I jumped in the dental chair during our lunch break, and was back to work at 3 with a droopy face and a lot of slobber. If you were here that day, hopefully I didn't drool on you! And once my face came back to life, my tooth stopped hurting. Pretty amazing. By the time you are reading this, I should have my permanent big boy crown all snugly in place. 
Thanks for hearing me out. I'm not looking for sympathy because really, I don't get sick. I know so many people have had a tough go of life these last 2 years, way worse than what I have just described. But sometimes I think we, all of us, need to slow down and reflect a little bit. If we don't do it willingly, intentionally, I think our heads and hearts have to orchestrate a way of getting our attention. I have heard it quoted many times, "being sick has a wonderful way of concentrating the mind."
As I think about it, it is true. We all need to willingly evaluate things from time-to-time or we will be forced to. Plunging ahead and not expecting consequences is unrealistic. 
My reflection went something like this: how does a boy who takes his vitamins, eats reasonably well, sleeps regularly, goes to the gym a few times a week, plays plenty, gets adjusted, does all the things he tells his patients that they should do, go down? Heck, I thought I was bulletproof. And now I'm out flat? But someway, somehow, I was out of balance. Out of balance for too long usually ends poorly. Too much of something, not enough of something else. Balance is crucial to your health. 
The very amazing part of waiting for our bodies to heal is that this process of healing, of restoring balance, can't be rushed. It takes time. How much time? Whatever it takes. Being an impatient patient is vanity. 
All the things we advocate regularly here at SC are all still very good practices and should be followed because they enhance your quality of life. Although they are not foolproof, they increase the odds in your favor of living life fully.  
But add this to the list… stop and reflect on where your runaway train might be going. Am I out of balance somewhere? Do it often or your body will do it for you!

Find some space to find some space!
Your health depends on it.
Cheers.
ks
"The magic is not in the medicine but in the patient's body. What the doctor does is to stimulate nature's function in the body, or to remove hindrances." CSL